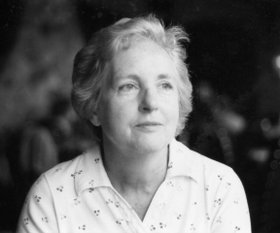 Mary Jane Burris
unknown - June 8, 2012
Mary Jane (Lindsay) Burris, 77, of Liverpool, passed away on Friday, June 8, 2012, at The Center for Extended Care in Amherst, MA, after a long battle with Alzheimer's disease. Born on March 22, 1935, in Stickney, WV, she was the daughter of the late Orpha L Dickens Lindsay and James R Lindsay formerly of West Virginia and Flint, Mich.
Mary greatly enjoyed creative arts with sewing, quilting, crocheting and needlepoint an important part of her life, and she was passionate about teaching these skills to her daughters and friends. She was a caring and loving friend to those around her, always extending a hand to those in need. She loved the beauty of nature and spending time with Howard, family, and friends at their cabin on Charleston Lake in Ontario, Canada. Mary was an avid reader and supported local theatre. She had the opportunity to travel across the United States and Canada as well as around the world with Howard, living in Southern California, Germany and Egypt. Upon completion of her Associates Degree in Business, she was employed by Key Bank of Central NY.
She leaves behind Howard Burris, the love of her life and husband of 59 years, also of Liverpool, and their four daughters; Pamela Burris and husband Jefferson Johnson of Pelham, MA.; Rosemary Burris and husband Stephen Mader of Portland, OR; Sherry Burris of Raleigh, NC; and Patricia Burris Stimmel of Montrose, PA; their seven grandchildren Erica and Nicholas Wolff, Monica Mader, Nicole and Korey Stimmel, Owen and Elliot Melfi; along with three great-grandaughters Nailah, Amira, and Sumaya Ounzar. She is predeceased by her sister Joyce Jean Lewis of Petersburg, West Virginia.
Calling hours: 4 to 7 p.m. Monday, June 11, at the Maurer Funeral Home 300 Second St., Liverpool. Funeral services: 10:30 a.m. Tuesday, June 12, at the Liverpool First United Methodist Church, 604 Oswego Road, Liverpool. Burial will take place in the Onondaga County Veterans Memorial Cemetery. In lieu of flowers, donations may be made to The Alzheimers Association or The Center for Extended Care in Amherst, MA.