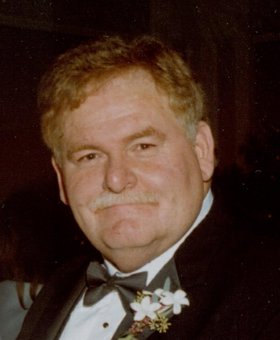 Stephen C. Wilson
unknown - June 5, 2012
Stephen C. Wilson, 63, of Camillus, passed away at University Hospital on Tuesday, June 5, 2012, after a brief illness. Born in Watertown, he was a graduate of Jordan-Elbridge High School. Steve was a co-owner of Camillus Business Forms with his wife Cindy. The business was incorporated in 1992 and Steve's two sons Wessley and Russell worked along side their dad. Steve was a slow pitch softball umpire for many years and was inducted in the 2013 USSSA of New York Hall of Fame and was an avid sports fan. He was the youngest president elected to the Eastwood Rotary.
Stephen is survived by his wife of 39 years Cindy (Sprague) Wilson, three children, Jessica (Rick) Falco of Orlando, Florida, Russell Wilson and Wessley (Kelly) Wilson both of Camillus, two granddaughters, Cadence Falco and Khloe Wilson, one brother James Wilson, two sisters, Sharon Dodier, Cindy Myers and many nieces and nephews.
Calling hour: 1 to 2 p.m. Saturday, June 9, with a funeral service at 2 p.m. at Whelan Bros. & Hulchanski Funeral Home. Burial will be private. Contributions in Steve's name may be made to Camillus Erie Canal Park, 5750 Devoe Road, Camillus NY 13031.