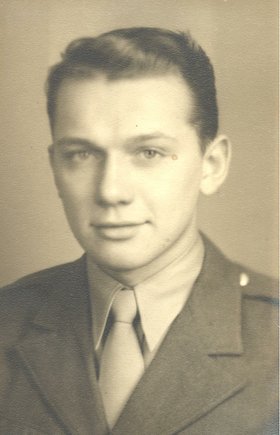 Robert E. Cramer
unknown - May 29, 2012
Robert E. Cramer, 88, of Skaneateles formerly of the valley passed away Tuesday, May 29, 2012, at Upstate University Hospital. Born in Elmira, he lived in the valley until moving to Skaneateles 27 years ago. Bob was a graduate of South Side High in Elmira. Bob then served during WWII in the Army's 45th Infantry Division. He attended Syracuse University where he was a member of Phi Gamma Delta and the Orange Key. Bob retired from G.E. and then was a manufacturing rep for Singerman Associates. He was a member of the S.C.C.A. and its Regional Executive in Atlanta, GA., Onondaga Valley Presbyterian Church and the Marcellus First Presbyterian Church were he was very active, also serving on Presbytery Committees.
Bob is survived by his beloved wife of 63 years the former Joanne Kelley; daughter Kelley Jaworski of Marietta; son John "Jeb" (Sue) Cramer of Marietta; brothers Paul Blakey of Atlanta and Ron Cramer of Las Vegas; grandchildren John and Karen Cramer and Cody and Brittany Jaworski.
Services: 11 a.m. Saturday, June 9, at the Marcellus First Presbyterian Church. In lieu of flowers memorial donations may be made to the Marcellus First Presbyterian Church.