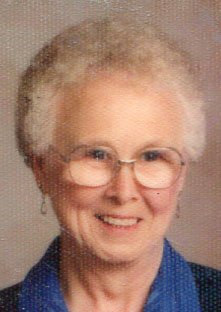 Joan Emore
unknown - June 6, 2012
Joan Emore, 80, of Pitcher Hill, died peacefully Wednesday, June 6, 2012, on her 60th wedding anniversary at Van Duyn Nursing Home. Joan was a native of Gouldtown, N.Y., and resided in Pitcher Hill on Wilbert Drive for 58 years. She was the daughter of the late Henry and Minnie Bartlett.
Joan worked as a secretary at Donahue Dodge in the 1970s and was a member of the Salina Civic Seniors. She enjoyed her duties as a loving wife and mother. Joan was a communicant of St. Margaret's Church in Mattydale.
Joan is survived by her husband of 60 years, Louis Emore; two daughters: Lou Ann (Kenneth) Hurlbert of Truxton and Sharon Miller of Mattydale; a son, David (Michelle) Emore of Cicero; a sister: Barbara Scouten of Port Leyden, NY and a brother: Robert Bartlett of Leland, NC; her seven grandchildren: Adam, Adrienne, David, Ashley, Eric, Daniee and Taylor; and a great-grandson, Dominic.
Contributions in Joan's memory may be made to the Alzheimer's Association, 441 W. Kirkpatrick St., Syracuse, NY 13204.
Calling hours: 4-7 p.m. Friday, June 8, at Krueger Funeral Home, 2619 Brewerton Road, Mattydale, with 7 p.m. funeral services following. Burial: 1 p.m. Monday, June 11, in Woodlawn Cemetery, Syracuse.