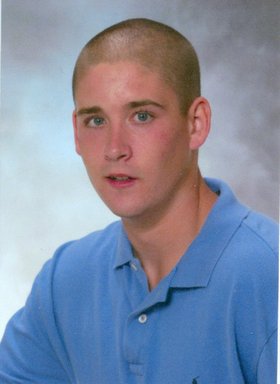 Trevor Tormey
unknown - May 16, 2012
Trevor Jay Tormey, 25, of Cazenovia, New York, a young businessman and entrepreneur, died suddenly Wednesday, May 16, 2012, at University Hospital. Born and raised in Cazenovia, Trevor was the beloved and faithful son of Marjorie Wason Tormey and Timothy Tormey, and the devoted eldest brother of Thomas Edward (Teddy), Todd Nicholas (Nick), and Tiernan Michael (Tank) Tormey; he was especially devoted to his mother, Marjorie. Trevor will be remembered for his intellect, athleticism and steadfast loyalty to family and friends. The absence of Trevor's welcoming smile, warm laugh, and benevolence will be felt acutely by all who knew and loved him. Trevor was most proud of his three brothers and took great pride in their academic and athletic accomplishments and, most importantly, their demeanor off the field. He was a wonderful mentor to his younger brothers. Trevor's childhood was punctuated by summer days spent boating and jet skiing on Cazenovia Lake, fishing off his grandparents' dock and exploring the family farm and its environs. He was an excellent skiier and raced competitively at Toggenburg for many winters.
As a member of Cazenovia High School's Class of 2004, Trevor excelled at both football and lacrosse, and also lettered in track. Elected as a co-captain of the varsity football team in 2003, Trevor's leadership contributed to a 7-1 season and a sectional playoff berth. He received the prestigious Paul Stoecker Award for his distinguished efforts as a defensive end, and was also honored with the Coaches' Award for his dedication to the Cazenovia football program. Trevor made significant contributions to Cazenovia's varsity lacrosse team for four consecutive years.
An avid runner and competitor, Trevor placed second in his age group in Cazenovia's 2005 10-mile July 4 Foot Race, a race he enjoyed participating in every year. At The University at Buffalo, The State University of New York, Trevor traded the athletic field for the classroom; he graduated with honors in 2009 from the School of Management with a bachelor's degree in business administration and participated in the Phi Alpha Delta Law Society. He received the President's Award for Academic Excellence during his freshman year with a 4.3 cumulative average. Trevor was the managing partner and principal of Dark Horse Wealth LLC, based in Cazenovia, and held Series 66 and Series 7 licenses at the time of his passing. He truly enjoyed discussing the markets with current and prospective clients, and conducting the research that would ultimately benefit his clients and firm. Though his life ended far too soon, Trevor was poised for professional success. Trevor was a proud member of the Rotary Club of Cazenovia and a member of the University at Buffalo, The State University of New York Alumni Association.
He is also survived by his grandmother, Martha Dolan Wason, and was predeceased just recently by his beloved grandfather Jay Ward Wason Sr. Trevor was also pre-deceased by both of his paternal grandparents, Thomas McLaughlin Tormey and Ann Murphy Tormey. Trevor leaves behind several aunts, uncles, and loving cousins. In lieu of flowers, donations in Trevor's honor can be made to Friends of Trevor Tormey, P.O. Box 642, Cazenovia, NY 13035. Mass of Christian burial was held 10 a.m. Tuesday, May 22, at St. James Church in Cazenovia. Calling hours were Monday, May 21, at the Tait Funeral Home, Inc. 2333 Fenner Road Cazenovia. To leave an online condolence, please visit taitfuneralhome.com.