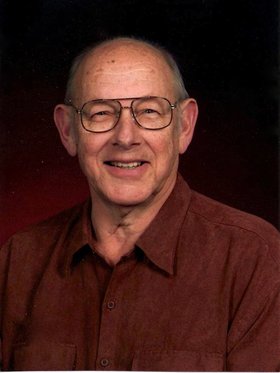 Martin Holt
unknown - May 26, 2012
Martin "Marv" Holt, 77, of Liverpool, went to live with God on May 26, 2012. He was born in Detroit, MI, on May 22, 1935, the son of Martin M. Holt, Sr., and Dolly Mary Jane Williams Holt. He was a graduate of Ithaca High School and attended Cornell University. He was employed by General Electric Company from 1958 until he retired in 1992 after 34 years of service as manager of facilities. He was awarded "Hall of Fame" honors from both Ithaca High School and the Southern Tier Athletic Conference.
Marv is survived by his wife of 56 years, Elizabeth "Lisa" Hilliard Holt, daughters Karen (Barry) Bocinski, Rebecca (Steve) Jewell, Mary Jane (Jimmy) Madden, Jennifer (Marcel) Adams, grandchildren Alec Iwanski, Rachel and Heather Jewell, Megan Gallagher, MaKenzie, Kylee, and Taryn Adams, and his faithful canine companion, Moe.
Donations in lieu of flowers can be made to the American Cancer Society, Hospice, or the Central New York Humane Association.
Calling hours: 5 to 8 p.m. Wednesday, May 30, at Maurer Funeral Home Moyers Corners, 3541 Rt. 31, Baldwinsville, with Pastor Beth memorializing Marv at 8 p.m. at the funeral home.