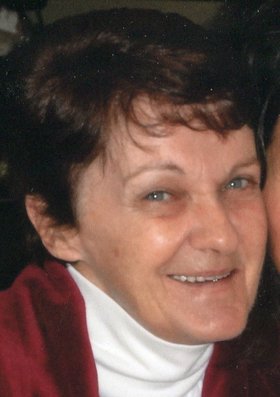 Jacklyn D. Sesta
unknown - May 29, 2012
Jacklyn D. Sesta, 67, of North Syracuse, died Tuesday, May 29, 2012, at University Hospital. Jacklyn was born in Watertown, grew up in Evans Mills and resided in North Syracuse for the past 25 years. She was the daughter of the late George and Dorine (Jessmore) Stuhlmiller.
Jacklyn maintained a summer residence in Crystal Lake in Redwood for the past 30 years. She enjoyed reading and loved horses ever since owning some when she was a child. Jacklyn worked at OCM Boces as a Systems Training Consultant for 24 years before retiring in 2000. She was a communicant of St. Margaret's Church in Mattydale.
Jacklyn was predeceased by her sisters, Jean Hugo and Judy Williams, and by her son, Robert "Bobby" Lawler.
She leaves behind her two children: Rodney (Rochelle) Lawler of Cicero and Deena Capria of Bridgeport; a brother: Terry (Penny) Stuhlmiller of Palm Bay, FL; four grandchildren: Nikki, Stacey, Bobby, and Brandon; and a great grandson, Cameren.
Contributions in Jacklyn's memory may be made to the American Cancer Society, 6725 Lyons St., Box 7, East Syracuse, NY 13057.
Calling hours: 2 to 5 p.m. Sunday, June 3, at Krueger Funeral Home, 2619 Brewerton Road, Mattydale. Prayer services: 9:30 a.m. Monday, June 4, at the funeral home followed by a 10 a.m. mass of Christian burial at St. Margaret's Church. Burial will be in North Syracuse Cemetery.