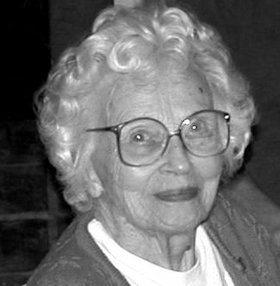 Eleanor McWilliams
unknown - May 27, 2012
Eleanor Ogden Hardman McWilliams, 95, of Manilus, died on Sunday, May 27, 2012, at Oneida Healthcare Extended Care Facility. She was born on July 28, 1916 in Huntington, WV and graduated from Marshall University in 1937. Eleanor was an English and Social Studies teacher for middle and high schools. After her retirement she volunteered with the Appomattox County Literacy Council in Virginia. She loved to read and always enjoyed learning new things. Eleanor was predeceased by her husband of 59 years Robert W. McWilliams in 1999.
Survivors: her daughter Jane Hardman (Andy) of Manlius; a son Robert W. McWilliams of Falls Church, VA; and 4 grandchildren, Jennifer Hardman of Denver, CO, Rebecca Hardman of Manlius, NY and Knoxville, TN, Maryann Hardman of Manlius, NY and Robert C. McWilliams of Falls Church, VA.
A memorial service is being planned for this summer. Burial will take place in Huntington, W. VA. For guestbook please visit scheppfamily.com. Contributions may be made to the Manlius United Methodist Church, POB 177, Manlius, NY 13104, Navy and Marine Corps Relief Society, 875 North Randolph St., Suite 225, Arlington, VA 22203 or Alzheimer's Association, CNY Chapter, 441 Kirkpatrick St., Syracuse, NY 13204.