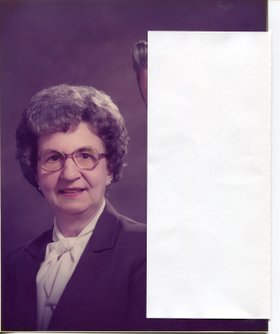 Barbara M. Rapp
unknown - May 30, 2012
Barbara M. Rapp, 95, of North Syracuse passed away peacefully at home on Wednesday, May 30, 2012. She was co-founder of the Alberta Crowe Letter Service, Inc., with her sister Alberta Crowe, which began in the home of their father, Albert Schlosser, on Dale Street in 1945. Barbara was also the executive administrative assistant to her sister Alberta, president of the Women's International Bowling Congress for 23 years. Her husband Bob died in 1996.
Surviving are two sons and daughters-in-law, Robert and Kimberly Rapp of Rome, N.Y., and William and Kathleen Rapp of Liverpool, five grandchildren, Kristine, Robert, Erik, Kathryn and Jeffrey, and a great-grandchild, Emmitt Stephen.
Funeral services: noon Saturday, June 2, at the Luther Memorial Lutheran Church, 435 South Main St., North Syracuse, with burial to follow in Woodlawn Cemetery. Calling hours: 4 to 7 p.m. Friday, June 1, at the Maurer Funeral Home, 300 Second St., Liverpool. Contributions may be made to the church.