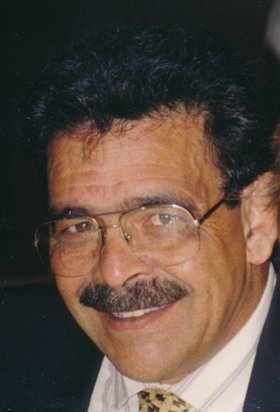 Richard M. Enos
unknown - July 24, 2012
Richard M. Enos, 67, of Baldwinsville passed away Tuesday, July 24, 2012, at St. Joseph's Hospital. He was born in Providence, RI, and lived in the Central New York area most of his life. He was a graduate of Solvay High School and served in the U.S. Army from 1961-64. Richard owned and operated Sypco, Inc. prior to his retirement. Richard was an avid sailor and furniture maker and devoted husband and father.
He was predeceased by his parents, Manuel and Margaret Enos and his sister, Dolores Hennessy.
Survivors: his wife of 45 years Anna Jetty Enos; his daughters, Catherine A. (Robert) Enos-Streeter of Baldwinsville and Christine M. (Tucker Houlihan) Enos of Oakland, RI; his grandchildren, Makenzie and Stephen Streeter and Anna Claire Houlihan; his father-in-law, Donald Jetty of Baldwinsville and several nieces and nephews.
Services: 11 a.m. Monday, July 30, at St. Mary's Church Baldwinsville. Burial in St. Mary's Cemetery, Baldwinsville. Calling hours are 3-7pm Sunday, July 29, 2012 at the Falardeau Funeral Home, 93 Downer St., Baldwinsville. Contributions: American Lung Association, 1595 Elmwood Ave., Rochester, NY 14620.