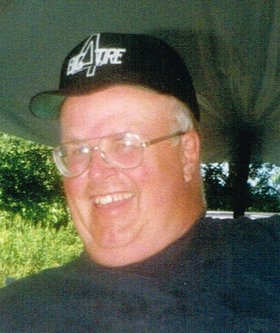 Frederick G. Bastable, Jr.
unknown - July 22, 2012
Frederick G. Bastable, Jr., 74, of Red Creek, formerly of Minoa, passed away on Sunday, July 22, 2012. Born on Feb. 7, 1938 in Syracuse, he graduated from Skaneateles High School. He was a dairy farmer and served in the U.S. Marine Corps. Reserves. Fred also worked for the US Postal Service, Carrier Corp., Minoa Police Department and D. W. Winkleman Construction. He was predeceased by his parents, Frederick G. Bastable, Sr. and Mary Elizabeth Kopp Bastable.
Survivors: his wife of 56 years, Kay Carhart Bastable; three sons, Frederick III (Mary), Robert (Marietta) and Edward (Kimberly); four daughters, MaryKay (Dave) Brownson, Barb, Debora and Darcy (Don) Burgan; two sisters, Patricia Woodruff and Dorothy (Fred) Keister; cousin, M. Kenneth (Mary) McGuiness; 13 grandchildren; three and a half great-grandchildren as well as several nieces and nephews and cousins.
Services: 10:15 a.m. Thursday, July 26, at R. H. Schepp & Son Minoa Chapel and 11 a.m. at St. Mary's Church, Minoa. Burial will follow at Oakwood Cemetery, Syracuse. Family and friends may call from 3:00 to 7 p.m. Wednesday, July 25, at the funeral home, 109 East Ave., Minoa.
For directions, florists, or a guestbook, please visit scheppfamily.com. Arrangements by R. H. Schepp & Son Minoa Chapel of Schepp Family Funeral Homes. Contributions: CIMVAC, 2496 West Main Street, Cato, NY 13033, Red Creek Fire Department, 7024 Main Street, Red Creek, NY 13143 or Victory Fire Department, 12009 State Route 38, Cato, NY 13033.