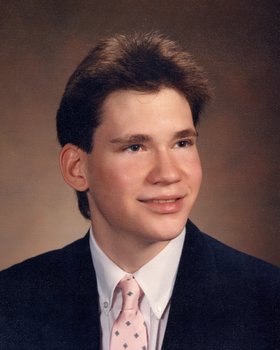 Daniel Hulchanski
unknown - July 14, 2012
Daniel Richard Hulchanski, 41, passed away unexpectedly July 14, 2012, at his home in Clearwater, Fla. Dan grew up in Baldwinsville and was a graduate of C.W. Baker High School. Dan attended SUNY Oswego where he studied mathematics. He began his career in the insurance industry in Florida and quickly rose to prominence in the field. He was respected and admired for his intelligence and business acumen as well as his caring and generous nature, both professionally and personally. He will be mourned deeply by his family as well as his numerous friends and colleagues in the state of Florida and beyond.
He was predeceased by his father H. Daniel Hulchanski.
Dan is survived by his mother Joan M. Hulchanski, his six siblings, Lorraine (Lawrence) Schmidt, Cathleen Nassef, Karen Richards, Theresa (Christopher) Seguin, Michael (Kelly) Hulchanski, Anne Marie (Mark) Honsinger, and several nieces and nephews, Joshua, Christopher, Jessica, Matthew, Sarah, Kathryn, Alexandra, Eric, Ryan, Sean, and Joseph.
Memorial mass: 10 a.m. Wednesday, July 25, at St. Augustine's Roman Catholic Church, 7333 O'Brien Road, Baldwinsville. A private burial will be at the convenience of the family. There are no calling hours.
In lieu of flowers contributions may be made in Dan's name to the American Heart Association, P.O. Box 417005, Boston, MA, 02241or American Lung Association, 506 E. Washington Street, Syracuse, NY., or a charity of your choice.