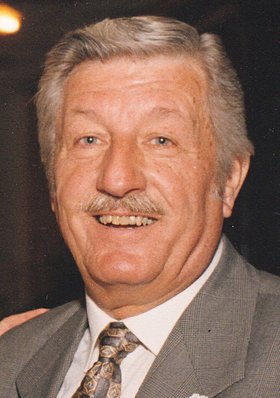 Arthur L. Walters, Jr.
unknown - July 21, 2012
Arthur L. Walters, Jr., 79, of Liverpool, passed away on Saturday, July 21. 2012, at St. Joseph's Hospital Health Center. Arthur was a life resident of Liverpool and retired from the Liverpool Central School District Transportation Dept. He proudly served his country in the U.S. Army, and was also a member of the Syracuse Moose Lodge #644. He enjoyed golfing, dancing, and playing his keyboard for himself and others.
He is survived by three daughters, Janice M. Walters-Taylor (Robert H. Taylor); Joyce A. Barr; and Linda Hopper; two grandchildren, Jenna L. Barr and Jody M. Barr; one nephew, Daniel J. Walters. Private burial will be held in Assumption Cemetery, Syracuse. Contributions in Arthur's memory may be made to, Moose Charities, 155 S. International Drive, Mooseheart, IL 60539-1100 or online at moosecharities.org.