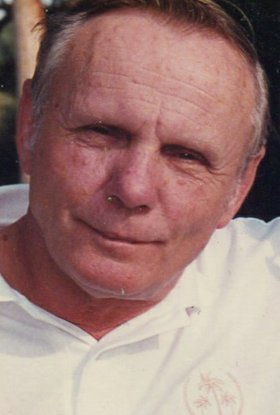 William H. Wolff, Sr.
unknown - July 18, 2012
William H. Wolff, Sr., 78, of Baldwinsville, passed away Wednesday, July 18, 2012. He worked for Burns Bros. in Syracuse for 44 years. He was a Navy vVeteran serving during the Korean Conflict. He was an avid softball player.
Surviving: His Wife of 58 years; Shirley E. of Baldwinsville. 5 Daughters, Kay (Dean) Pickett, Sharon Strouse, Susan Wolff, Bonnie (Stan) Huguien and Stacey Wolff. A Son, William H. Jr. (Kathleen). A Sister, Kay (Ken) Roe of Port Byron. Several Grandchildren and Great Grandchildren. Several Nieces and Nephews.
Graveside Services: 11 a.m. Monday, July 23, at Mt. Pleasant Cemetery, Port Byron. Calling hours: 2 to 5 p.m. Sunday, July 22, at Gates Funeral Home, Inc., 29 W. Genesee Street, Baldwinsville. In lieu of flowers contributions may be made to the SPCA.