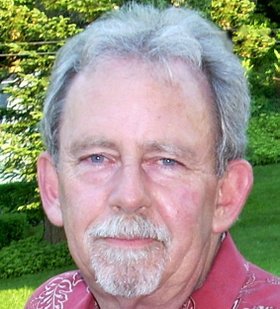 Robert F. O'Connor
unknown - July 16, 2012
Robert F. O'Connor, 64, of Westvale, passed away Monday, July 16, 2012, at University Hospital. A lifetime resident of the Syracuse area, he was born on Friday, July 16, 1948, and was a graduate of St. Patrick's High School and Onondaga Community College and was a veteran of the Air National Guard.
Bob worked with Ryder TRS Corp. for 22 years and also O'Connor-Mosher Food Distributors and McLane Northeast. He was a communicant of St. Charles Borromeo Church. A member of Bellevue County Club, he enjoyed reading and loved being a grandfather.
Bob was predeceased by his parents, John "Jack" Francis O'Connor and Mary Arlene O'Hara O'Connor.
Surviving are his wife of 41 years, the former Eileen Patricia McArdell; sons and daughter-in-law, Kevin and Jaime of DeWitt and Daniel of Syracuse; sisters and brothers-in-law, Catherine and David Okoniewski and Patricia O'Connor, all of Fulton, Mary and John Gokey of Marcellus and Joanne and Mark Balduzzi of Syracuse; brothers and sisters-in-law, John "Chuck" and Cathy O'Connor of Syracuse and Marty and Patricia O'Connor of Louisville, Colorado; granddaughters, Jillian, Jordan and Avery O'Connor; and many nieces and nephews.
Relatives and friends called Thursday, July 19 from 4 to 7 p.m. at the Buranich Funeral Home, 5431 W. Genesee St., Camillus.
Services were at 9:45 a.m. Friday, July 20 at the funeral home and 10:30 a.m. in St. Charles Borromeo Church where Bob's nephew, Rev. Joseph O'Connor, celebrated a funeral Mass, along with Rev. Dan O'Hara and Rev. Brian Lang. Burial was private in Maplewood Cemetery, Camillus.
In lieu of flowers, contributions may be made in Bob's memory to The V Foundation, 106 Towerview Court, Cary, NC 27513 (jimmyv.org) or to Francis House, 108 Michaels Ave., Syracuse, NY 13208.
Please share condolences at buranichfuneralhome.com.