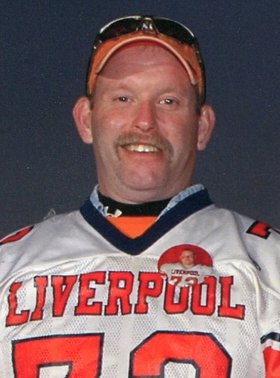 Joseph C. Stotsky
unknown - July 15, 2012
Joseph C. Stotsky, 51, of Clay, passed away Sunday, July 15, 2012, surrounded by his family. Joe was employed as a mechanic. He enjoyed motor cross and golfing. He is predeceased by his parents Joseph R. and Naomi J. Stotsky.
Surviving are his children, Joseph P. Stotsky, Erin M. Stotsky and the mother of their children Kelly M. Stotsky. Also surviving are several cousins, nieces, nephews and a special bunch of best friends a guy could ever have.
Funeral services: 10 a.m. Friday, July 20, at the Maurer Funeral Home, with burial to follow in Pine Plains Cemetery, Clay. Calling hours: 4-7 p.m. Thursday, July 19. at the funeral home, 300 Second St., Liverpool. Contributions may be made to Hospice of CNY, 990 Seventh North St., Liverpool, NY 13088.