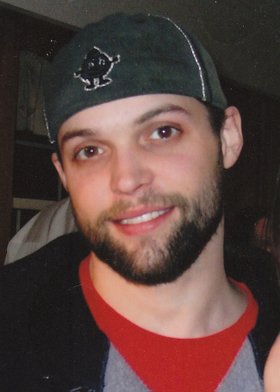 Jason C. Michlovitch
unknown - July 14, 2012
Jason C. Michlovitch, 29, of Liverpool, passed away Saturday, July 14, 2012, at St. Joseph's Hospital surrounded by family and friends.
Surviving to cherish his memory are his wife, Leah Bella Michlovitch, children, Vincent Gianni, Angelina Gianni, John David Michlovitch, parents, Paul and Colleen Michlovitch, paternal grandmother Dolores Clookey, maternal grandparents, Charles and Maureen Gridley, siblings, Paul (Abigail) Michlovitch, Daniel Michlovitch, Sarah Michlovitch, nieces and nephews, Serena, Mary, Nitasha, OnaMarie, Paul III and numerous cousins.
Jason was a baker by trade for most of his adult life, but he will be remembered as a musician, poet, philosopher, patriot, preacher, son, father, brother and friend to many.
Calling hours: 10 a.m. to 1 p.m. on Wednesday July 18, with a funeral service at 1 p.m. at the Maurer Funeral Home Moyers Corners, 3541 Rt. 31 Baldwinsville. Burial will be in Greenlawn Cemetery, Warners. Family and friends celebrated Jason's life after the services at 4 p.m., at 4113 Tannis Terrace, Liverpool. In lieu of flowers a donation can be made online at giveforward.com/jasonmichlovitch.