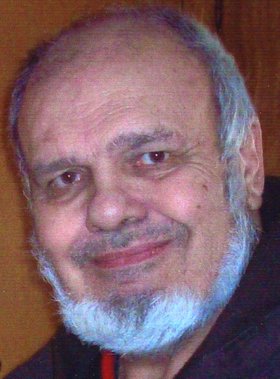 Donald F. Landis
unknown - July 15, 2012
Donald F. Landis, 76, beloved husband and father, of Matty Ave in Mattydale, died Sunday, July 15, 2012, at home. Born Feb. 3, 1936, in Watertown, Don resided in Mattydale since 1966 and was the son of the late Marvin and Estelle (Kaler) Landis.
Donald was a life member with over 43 years of service with the Hinsdale Volunteer Fire Department and served many years as the captain of the Fire Police. He retired in 1991 after 12 years with General Electric. He currently worked as a Town of Salina School Crossing Guard in Mattydale. Don was actively involved for over 60 years with the Boys Scouts of America receiving many awards. He was a Silver Beaver recipient, a Woodbadge recipient, and a member of the Order of the Arrow. Don has been an Archery instructor for many years at Camp Portaferry and Camp Sabattis during the summers, which he truly loved doing. He was adamant on the Scouts earning a badge instead of giving it to them so they learned values. Don was a true Scouter and acted as Scout Master for many years for Troop 607. He was a member of the Greater Mattydale-Hinsdale Chamber of Commerce and received their Community Service award in 1991. He attended Believers Chapel in Cicero and was very proud of his American Indian heritage of the Mohawk Tribe.
He was predeceased by his brother, Albert Kaler and by a sister, Betty Kaler.
Donald is survived by his wife of 55 years, the former Mary (Desrosier); their three children: Theresa (Peter) Murawski of Baldwinsville, Brian (Vicky) Landis and Robert Landis, all of Rincon, GA; a sister: Ruth Nasworthy of Houston, TX; his eight grandchildren: Aric, Devin, and Savanna Landis, Cory, Ariel, Alexander, and Robert-Michael Murawski, and Kasey Landis; and two great grandchildren, Kayli-Jade and Uri Murawski.
In lieu of flowers, contributions may be made to the Boys Scouts of America Longhouse Council, 2803 Brewerton Rd., Mattydale, NY 13211 or to the Hinsdale Volunteer Fire Dept., 113 Malden Rd., Mattydale, NY 13211.
Calling hours: 4-7 p.m. Friday, July 20, at Krueger Funeral Home, 2619 Brewerton Road, Mattydale. Funeral services: 10 a.m. Saturday, July21, at the funeral home followed by burial in North Syracuse Cemetery.