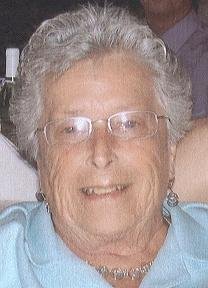 Carolyn Simmons
unknown - July 15, 2012
Carolyn "Ann" Simmons, 84, of Jordan, died Sunday, July 15, 2012, in Auburn Community Hospital. She was a native and life resident of the Jordan- Elbridge area. Ann was a graduate of Elbridge High School. She was formerly employed at General Electric and in later years she was a cashier in the Jordan Elbridge High School cafeteria before retiring. Ann was a devoted mother, raising five sons and one daughter.
She was predeceased by her husband Albert J. Simmons in 2001 and her daughter Melody Smith in 2005.
Surviving are her sons Greg (Paula) of Jordan, Brady (Sharon) of Jordan, Bart (Serina) of Memphis, Bret (Peggy) of Elbridge and Scott of Fla., her brother George David Skutt of Skaneateles, 2 sisters in law Pearl Simmons and Rheba Merritt, 13 grandchildren, 9 great grandchildren, 3 great great grandchildren, nieces and nephews.
Services: 11 a.m. Saturday in the Elbridge Community Church with the Rev. James Stone officiating. Burial will be in Maple Grove Cemetery. Friends and family are invited to call 4-7pm Friday at the Bush Funeral Home 120 E. Main St., Elbridge.