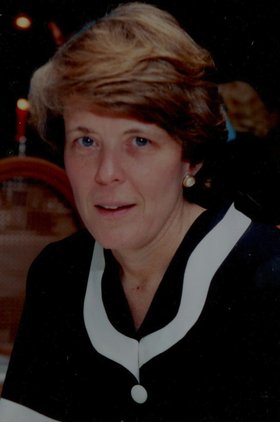 Maureen T. O'Hara
January 27, 1947 - July 13, 2012
Maureen T. O'Hara died peacefully in the early morning hours on July 13th surrounded by her loving family. She fought a valiant battle with ovarian cancer for the last four and a half years. Maureen was born in Bangor, Maine, on January 27, 1947, and in 1952, her family moved to Syracuse, where she became a lifelong parishioner of Most Holy Rosary parish. She graduated from Most Holy Rosary High School and received her registered nursing degree from St. Joseph's College of Nursing. Maureen received her master's degree as a pediatric clinical nurse specialist from Syracuse University, and a pediatric nurse practitioner certificate from Upstate Medical University College.
Maureen began her nursing career by providing medical care to the Native Americans in Gallup, New Mexico and Ganado, Ariz. Later she provided medical care to the poor in New Orleans as a member of Project Hope.
Upon returning to Syracuse, Maureen focused her nursing career on improving the lives of children. She coordinated health care services for abused children and those in foster care. She was also a consultant and researcher in the area of child development. Maureen was instrumental in the creation of the Enhance medical clinic, which delivers primary health care services and developmental assessments for children who live in foster care. She also provided assessment services for sexually abused and neglected children at the Child Abuse Referral and Evaluation Clinic.
Maureen also served as a co-leader of a SIDS group for parents who have lost a child to SIDS and as a co-leader of a Social Skills Group for children with autism. Maureen had a lifelong commitment to work with the vulnerable in society and her nursing career reflected this focus.
Maureen was also a member of the Ladies Ancient Order of Hibernians as well as a volunteer with the Brady Faith Center. Maureen served the country as a member of the U.S. Army Reserve and retired after a 22-year career with the rank of Lieutenant Colonel. Together with family members, Maureen established the annual "Teal there's A Cure Race," which raises funds for research and awareness of ovarian cancer. Only in its fourth year, the race has generated more than $100,000 toward the research and support of those with ovarian cancer.
Maureen was a member of many professional groups, some of which are: District 4 chapter of the NY State Nurses Association, American Nurses Association, NY State Coalition of Nurse Practitioners, Society of Pediatric Nurses and Sigma Theta Tau Nursing Honor Society.
Some of the professional awards that Maureen received were the annual "God Love Ya" award presented by the Brady Faith Center, the McMahon/Ryan award for Child Advocacy, the Upstate Medical University Award for Distinction in Community Service and the District 4 NYS Nurses Association Award for Nursing Excellence. Recently, ENHANCE Services for children in Foster Care has established a scholarship in Maureen's honor, which will benefit a student pursuing a nursing career who best exemplifies Maureen's empathy, compassion, child advocacy, leadership and service.
Maureen was predeceased by her grandparents, Edward and Julia Aungier, Joseph and Victoria O'Hara, her father Robert V. O'Hara, her sisters Colleen and Mary Margaret and niece, Bridget. Maureen is survived by her mother, Mary Aungier O'Hara, sisters, Kathleen, Eileen, Sheila (Chip), Teresa (Mark), Donna (Todd) and brothers Fr. Michael, Joseph (Ann), Robert, Daniel (Monique), and Kevin (Dawn), 32 nephews and nieces and 19 great nephews and nieces.
Calling hours are at Most Holy Rosary from 3 to 7 p.m. Tuesday, July 17.
A Mass of Christian Burial will be celebrated on Wednesday, July 18, at Most Holy Rosary Church by her brother Fr. Michael, OMI.
Burial will follow at St. Agnes Cemetery.
In lieu of flowers, donations may be made to "TEAL THERE'S A CURE" 157 Hancock Dr. Syracuse or the ENHANCE SERVICES program at Golisano Children's Hospital.
The family deeply appreciates the love and kindness of friends, Hospice and St. Josephs Home Care – thank you very much and God Bless all.