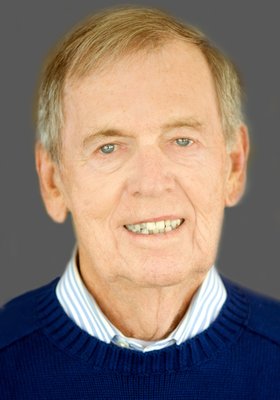 Leslie E. Bertz
unknown - June 29, 2012
Leslie E. Bertz, 81, of Camillus, passed away peacefully on Friday, June 29, 2012, surrounded by his loving family, as his oldest son, Eric, softly played guitar.
Les was born in the front bedroom of a small bungalow in New Britain, CT, on Friday, Feb. 13, 1931, to parents Otto and Minnie (Miller) Bertz, now deceased. He was the youngest of five children; all of them raised in the home where Les was born. At the time of Les`s birth, Herbert Hoover was president and the price of gas was 10 cents per gallon.
Les was predeceased by brothers, Harold and Raymond; sisters, Dorothea and Marjorie; and an infant grandson, Cameron David.
Les graduated from the University of Connecticut with a degree in mechanical engineering. He joined General Electric, Utica, in 1956 where he met the love of his life, Shirley Walthart. His 37-year career at GE included a transfer to Syracuse, where he worked in mechanical design and project leadership, managing teams of engineers in the development and manufacture of Solid State Transportable Radar (AN/TPS-59) for the U.S. Marine Corps. The success of these radar systems caught the attention of the international community and Les was a key team member helping to acquire many long-term contracts with Egypt. He traveled to Egypt, Japan and many U.S. Marine Corps bases where he monitored the installation and development of these ground-breaking systems. Les especially enjoyed two memorable trips to Egypt with Shirley. They rode camels together, visited the pyramids, and dined with foreign dignitaries.
Throughout his life, Les was an avid skier, fisherman, cook, gardener, golfer and he loved to travel. He particularly enjoyed sharing his passions with family and friends. You could count on Les to help repair your home or car, cook a festive meal, and teach you how to ski or fish. Les embraced all challenges related to his interests.
On one occasion, he traveled 300 miles to Boston, bringing the family`s feast of turkey, dressing, and gravy, even securing a Thanksgiving table to the top of his car. In retirement, Les and Shirley often journeyed to California and Nevada to visit two of their sons, carrying an extra suitcase stuffed with delicacies, including ribs, Hoffman`s coneys and salt potatoes. Airport security was no match for Les`s charm and commitment to the mission. He was indeed the eternal optimist.
When the family`s camper was engulfed by fire one summer trip, for two days Les directed all five children to clean it up as best they could and continue onward to their final vacation destination. Nothing however, was more important than experiencing and sharing the celebrations and milestones of each child and grandchild.
Les is survived by his loving wife of 55 years, Shirley; and their children, daughter, Pamela and husband, David Boller, son, Eric and wife, Theresa, son, Todd and wife, Patti, daughter, Heidi and husband, Christopher Harting, and son, Scott and wife, Trish. He will be sadly missed by many wonderful nieces and nephews and forever adored in the hearts of his beloved grandchildren, Christian, Jordan, Lars, Wyatt, Tamsen, Lea, Molly, Logan, Van, Nella, Shay, and Annalise; as well as dear friends and neighbors.
Relatives and friends called Thursday, July 5 from 4 to 7 p.m. at the Buranich Funeral Home, 5431 W. Genesee St., Camillus.
Services were at 9:45 a.m. Friday, July 6 at the funeral home and 10:30 a.m. in St. Joseph's Church where Rev. James C. Fritzen celebrated a funeral mass. Please share condolences at buranichfuneralhome.com.