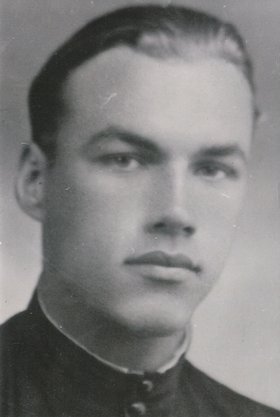 George Pobedinsky, Sr.
unknown - January 20, 2012
George Pobedinsky, Sr., formerly of Cicero, died on Friday, Jan. 20, 2012, in Dunedin, Fl.
Mr. Pobedinsky was born in Bulgaria in 1921. He moved to the United States with his wife Ludmilla and son. The family settled in Cicero, where he lived until 2005, before moving to Florida. He worked as a language instructor at Syracuse University as well as the U.S. Defense Language Institute in Monterey CA and Washington DC.
Mr. Pobedinsky is survived by two sons and five grandchildren. He will be missed. Funeral services: 9 a.m. Friday, Jan, 27, at St. Mary's Russian Orthodox Church, 607 Tecumseh Road, Jamesville.