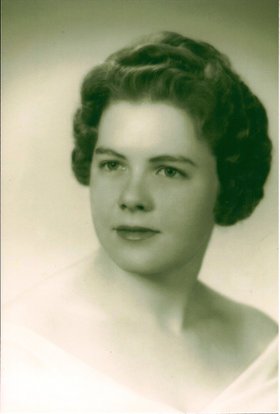 Dr. Thetis M. Group
unknown - January 20, 2012
Dr. Thetis M. Group, of Scottsdale, Ariz., and Salt Lake City, Utah, died on Jan. 20, 2012. She was dean and professor emerita, Syracuse University, and adjunct professor at the University of Utah College of Nursing, Salt Lake City, Utah. She was well traveled in all 50 states and many countries in Europe. She loved music and enjoyed singing in choirs.
Born in 1938 in Syracuse, Dr. Group moved with her family to Liverpool in 1942. She graduated from Northfield School for Girls, East Northfield, MA, in 1956 and received a bachelor's degree in nursing from Skidmore College, Saratoga Springs, in 1960. After working several years as team leader and senior community health nurse with the Visiting Nurse Service in New York City, Dr. Group attended Columbia University where she received her Master of Arts degree in Nursing Supervision, a Master of Education degree in Community Health Nursing and then a doctorate in nursing education.
In 1968, Dr. Group was appointed assistant professor of nursing at the University of Wisconsin, Madison, where she taught community health nursing. In 1972, she returned to Syracuse to accept a position as associate professor of community health nursing at Syracuse University School of Nursing. From 1972 to 1975, Dr. Group developed the graduate program specialization in community health nursing, was appointed chairperson of the graduate program, and initiated transfer of the graduate program in nursing from the School of Education to the Graduate School. In 1975, she was appointed full professor and dean of the School of Nursing, moving quickly to rename the School as the College of Nursing. She continued as dean through 1985.
Dr. Group served as president of the New York State Deans of Nursing Council, during which time she was politically active in nursing's fight to establish the bachelor of science degree as the minimum entry level into nursing, attain nurses' independence from medicine, and their right to practice nursing autonomously with prescriptive authority. In addition, she served as President of the New York State Chapter of the National League for Nursing, and was a consultant to many Colleges and Universities, including Skidmore College, Alfred University, Utica College and the University of Pennsylvania. She also served as consultant to the New York State Education Department, State Board of Nursing.
Dr. Group was an active member of several professional and scholarly organizations such as: the American Association of Colleges of Nursing (where she was accorded lifetime honorary membership upon her retirement), the Association for the History of Nursing, American Association of University Women, American Nurses Association, American Public Health Association, National Organization for Women, Sigma Theta Tau, the Nursing Honorary Society (both Gamma Rho and Omicron Chapters), the Utah Nurses Association and the Arizona Nurses Association. In 1979, she was given the Women of Courage Honorary Award by the Central NY Chapter of NOW. She was also a life member of the Syracuse Corinthian Club and Foundation as well as a member of Zonta.
As dean of Syracuse University College of Nursing, Dr. Group directed the production of 26 grants for external funding, achieved increased equity in nursing faculty salaries, initiated a faculty development program to increase the number of Ph.D. degrees held by the nursing faculty, expanded graduate enrollment by 350 percent, expanded the Continuing Education Program in Nursing, guided the faculty in developing several program specializations at the graduate level, increased undergraduate student scholarship funds by 150 percent, increased graduate student scholarship funds by 120 percent, incorporated the college's undergraduate program into the University Honors Program, and assisted students in forming a chapter of the National Student Nurses' Organization.
During her 25 years of service to Syracuse University and the College of Nursing, Dr. Group served on several University Senate and governance committees, such as budget and fiscal affairs, chancellor's select committees, the Association of Women Faculty, and affirmative action. Her areas of scholarly and teaching expertise included: history of nursing, women's health and women health professionals, epidemiology, biostatistics, the social and behavioral sciences in nursing, essentials of advance nursing theory and practice, and theories of teaching and learning. She served as thesis advisor and thesis committee member for over 40 Ph.D. and master's degree candidates.
During her professional career, Dr. Group gave many scholarly speeches and wrote several journal articles. Working with Dr. Joan I. Roberts, Psychologist and Professor Emerita of Syracuse University, Dr. Group wrote and published two books, "Feminism and Nursing" and "Nurses, Physicians, and the Medical Monopoly."
Dr. Group retired as dean and professor emerita in 1997 and relocated to Scottsdale, Ariz. in 1998, maintaining a second residence in Salt Lake City, Utah.
She is survived by her companion of 54 years, colleague and co-author, Dr. Joan I. Roberts, Linda Cook, family attorney, two nephews, Dr. Edward F. Group, III (wife Dr. Daniela Zegarac and sons Edward IV, and Kingston) of Houston, TX, Dr. Jonathan N. Group (wife Jennifer Hanges and children Ashley, Jonathan Jr., and Andrew) of Austin, TX and her 2 adopted nieces Pamela Andrews and Linda Campos. She is preceded in death by her parents, Dr. Edward and Thetis M. Group, Sr., and by her brother, Dr. Edward F. Group, Jr.
Memorial service: 3 p.m. Saturday, Jan. 28, at the Maurer Funeral Home, 300 Second St., Liverpool. Graveside services will held in the spring in Woodlawn Cemetery, Syracuse.
Contributions in her honor and to her memory may be made to the Dr. Thetis Miller Group Charitable Trust, 7307 East Rose Lane, Scottsdale, AZ 85250.