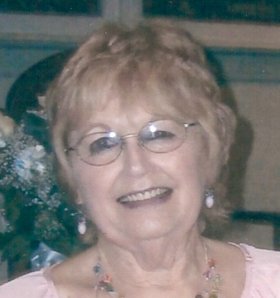 Beverly J. Moore
unknown - January 18, 2012
Beverly J. Moore, 72, of Cuyler passed away peacefully Wednesday, Jan. 18, 2012, surrounded by her loving family and her dogs Bear and Emma. Born Nov. 5, 1939 in Syracuse, she graduated from Syracuse Vocational and later worked for over 20 years at Paul Trinity Micro Corp in Cortland. She enjoyed cooking, cake decorating, gardening but mostly being around family. She was predeceased by her husband David in 2006.
Beverly is survived by her children Chrissie Collier-Brown of Morrisville, Kathleen Kiggins of Cortland, Art Kiggins of Cuyler, Tracy Davis of Syracuse and Susan Moore of PA; and Nick who she thought of as a son; 12 grandchildren Amie, Derick, Boots, Luke, Sara, Brooke, Rachel, Danielle, Casey, Desiree, Shelby and Craig; six great-grandchildren; a sister Carol Ferguson; four brothers Raymond, Charles "Tucky", Edward and Richard Ferguson; many nieces and nephews.
Calling hours and services were held at the B.L. Bush and Sons Funeral Home, 10 Genesee St, village of Camillus. Spring burial will be held in Maple Grove Cemetery, Jordan.
In lieu of flowers, donations can be made to Jonathan Cancer Fund, Inc., 401 N. Salina St, Suite 300, Syracuse, NY 13203. Please sign the guestbook at blbush.com.