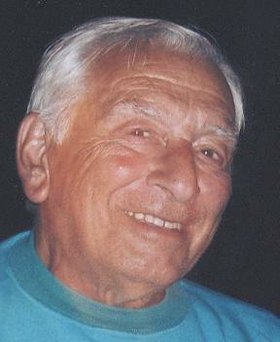 Anthony J. Trabucco
unknown - January 20, 2012
Anthony J. Trabucco, 81, of Jordan, died Friday, Jan. 20, 2012, in Crouse Hospital. Born in Orange, N.J., Tony lived in Cicero before moving to the town of Cato in 2004. He retired from General Motors, Syracuse after 18 years. Previously, he was employed at Westinghouse in Bloomfield, NJ. Tony, a Third Degree Knights of Columbus in Richmond Hill, Queens and a proud volunteer firefighter in E. Rutherford, N.J. , served in the Naval Reserves from 1948 to 1954.
Tony was predeceased by two sons, John in 1976 and Anthony in 1999. He was also predeceased by his parents, two brothers and one sister.
Surviving are his wife of 24 years Judith, son Michael (Kay) Trabucco of E. Rutherford, N.J., two brothers John Trabucco and Nicholas Trabucco, sister Elvira Castellano all of Belleville, NJ., two grandchildren, two stepsons William Shults and Jon Shults, three stepgrandchildren and his former wife Lillian Trabucco.
Mass of Christian burial: 9 a.m. Tuesday, Jan. 24, by the Rev. John DeLorenzo in St. Patrick's Church, Jordan. Entombment will be in Woodlawn Cemetery Mausoleum, Syracuse. Calling hours: 4-7 p.m. Monday, Jan. 23, at the Bush Funeral Home, 120 E. Main St. (Rt. 5) Elbridge.