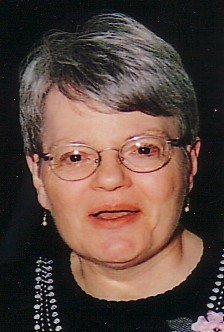 Joan Hunt
unknown - January 11, 2012
Joan Fraser Hunt passed away Jan. 11, 2012. born December 22, 1942, lived in Mottville and Skaneateles and graduated from Skaneateles Central School in 1960. She received her RN from Syracuse General Hospital 1963 and Certified in Public Health at Strong Memorial Hospital, Rochester. Joan worked as Public Health Nurse in Onondaga and Allegany County, and as a sub nurse for Skaneateles Schools. She was a member of the American Legion Post 239 Auxiliary.
Joan was predeceased by her mother & father, Thomas and E. Lena Fraser, and by a sister Jane Clark.
She is survived by her loving husband of 45 years, Frazier Hunt, sons Thomas and William ( Beth ), a daughter-in-law Susan Hunt, granddaughters, Amanda and Nicole Hunt, and a grandson Robert Hunt, and several other grandchildren and great-grandchildren.
Joan has been diagnosed with Multiple Sclerosis for almost 40 years and has had a strong commitment to fight it and be able to see her children and grandchildren grow up.
Services were held Monday, Jan. 16, at the Robert D. Gray Funeral Home, Skaneateles. Burial was in Lake View Cemetery, Skaneateles.
In lieu of flowers please donate to the American Legion Post 239 Auxiliary, Handicapped Accessibility Fund, or to the Multiple Sclerosis Resources of Central New York ( P.O. Box 237, E. Syracuse, NY13057 ) To send condolences visit: robertdgrayfuneralhome.com.