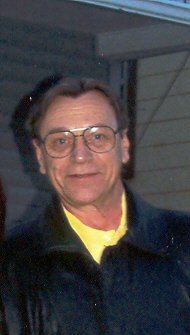 Steven A. Schaeffler
unknown - January 9, 2012
Steven A. Schaeffler, 61, of Solvay, passed away unexpectedly on Monday, Jan. 9, 2012, at St Joseph's Hospital Health Center. He was born in Amityville, N.Y., and was raised in Wantagh. Mr. Schaeffler had since resided in the Syracuse area for the past 23 years. He was currently employed as a marketing manager for Kemper Insurance Company for over the past ten years. Steven was an avid baseball fan, loyal to his New York Mets.
Surviving is his wife, Carol (Babcock) Schaeffler of Solvay, two sons, Steven S. and Andrew C., both of Liverpool, a daughter, Ariane C. ( Sean Ashman) Schaeffler of Amsterdam, N.Y., three granddaughters, Finley and Piper Ashman and Adrianna Blair, a grandson, Anthony Blair, two brothers, Norman (Judi) Schaeffler of Fl., and Richard (Christine) Schaeffler of Long Island, N.Y. Also surviving are many nieces and nephews.
Calling hours: 4 to 7 p.m. Thursday, Jan. 12, and noon to 1 p.m. Friday, Jan. 13, at the Maurer Funeral Home, 300 Second St., Liverpool with funeral services to follow at 1 p.m.