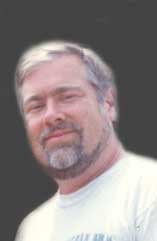 Paul M. Falk M. Falk
unknown - January 1, 2012
Paul M. Falk, 58, of Memphis, passed away Sunday, Jan. 1, 2012, at University Hospital. Born in Flushing, N.Y., on Wednesday, Feb. 4, 1953, he was employed by Church & Dwight for 15 years. An avid sportsman, he enjoyed scuba diving, especially in the Caribbean. He was predeceased by his father, George Francis Falk.
Surviving are his daughter, Patricia Renee Falk of Syracuse; mother, Erma Slensker Falk of New Jersey; sisters and brothers-in-law, Elaine and Art Gruber, and Peggy and Don Martone, all of New Jersey; and several nieces and nephews.
Relatives and friends called from 4 to 7 p.m. Friday, Jan. 6, at the Buranich Funeral Home, 5431 W. Genesee St., Camillus. Services followed at 7 p.m. at the funeral home. Please share condolences at buranichfuneralhome.com.