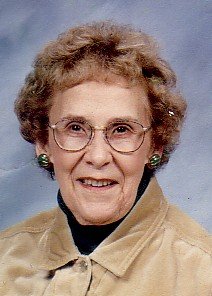 Dorothy Horne
unknown - January 6, 2012
Dorothy Mary Monty Horne, 85, of Skaneateles, passed away on Friday Jan. 6, 2012. Dottie was born on September 15, 1926 in Altona, N.Y., the daughter of Orville and Anna Pyper Monty.
Raised on the family farm and educated in Altona she was valedictorian of her 1943 high school class and later graduated from Albany State Teacher's College in 1947. She subsequently earned her master's degree from St. Lawrence University.
Dottie's teaching career started in Keene Valley and transitioned to Skaneateles in 1951 where she taught social studies and math and later became the high school guidance counselor. Dottie left teaching for homemaking, marrying in 1958. During this time she was elected to the Skaneateles School Board and was a member of Church Women United, later becoming president of the local chapter. Following her husband's death in 1975 she again pursued her love of education. She was hired as the high school guidance counselor for Fabius Pompey Central Schools. She greatly enjoyed all her teaching experiences and was highly regarded by all her students, faculty and staff.
Dottie enjoyed her family, friends, her bridge group, gardening and her summer breaks on Lake Champlain. Dottie will be remembered for her dedication to her church, her volunteer spirit through many organizations including Meals on Wheels, her love of the beauty of nature and her love of family.
Dottie was predeceased by her husband Dr. Robert Horne, her parents, her brothers Emmet and Bennet Dame of Champlain, N.Y., Orville Monty, Jr., and close friends.
Dottie is survived by her sister Elizabeth Gugliotta (Anthony) of Tucson, AZ, daughter Anne Manfredi of Seattle, WA, son Robert Horne, Jr. (Lucille) of Boonville, MO, daughter Mary Pura (Thomas) of Danbury, CT., daughter Margaret Osborne (Bruce) of Skaneateles, son Bennet Horne of Skaneateles, grandsons Michael (Lauren) and Robert Pura, granddaughter Zoe Osborne, great granddaughter Sophia Pura, family and friends.
The family wishes to thank the staff at St. Camillus for their dedicated and compassionate care of our mother.
A celebration of Dottie's life: Tuesday, Jan. 10, during a mass of Christian burial at St. Mary's of the Lake Church. Burial in St. Mary's Cemetery, Skaneateles. In lieu of flowers the family asks that you make a donation in Dottie's name to your favorite charity. To send condolences visit: robertdgrayfuneralhome.com.