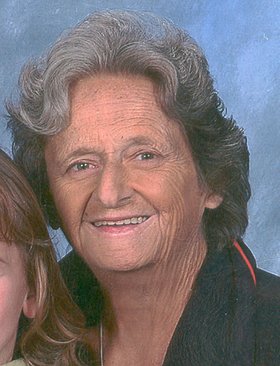 Mary Prouty Prouty
unknown - December 29, 2011
Mary "Jan" Prouty, 77, of Liverpool, passed away on Thursday, Dec. 29, 2011. She was born in Croghan, N.Y. Jan was a Tupperware Manager for 34 years and then upon retiring became a foster grandparent for PEACE Inc. She was a member of Faith by Love Church.
Surviving to cherish her memory are her husband of 53 years Gordon I. Prouty, sons, Gordon J.. Prouty of Seattle, WA, Gregory A. Prouty of Baldwinsville, grandchildren, Zachary, Jacob and Sarah Prouty. Also surviving are three brothers, a sister and several nieces and nephews.
Calling hours: 11 a.m. to 1 p.m. on Monday, Jan. 2, at the Maurer Funeral Home, 300 Second St., Liverpool. A funeral service will follow the calling hours at 1 p.m. In lieu of flowers contributions may be made to Faith by Love Church, 523 Onondaga Street, Syracuse, NY 13204.