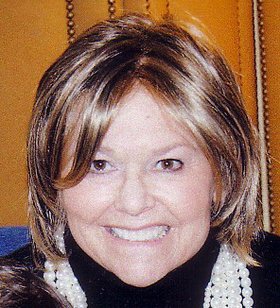 Linda Williams
unknown - December 25, 2011
Linda Williams passed on Dec. 25, 2011. She is survived by her husband Philip of 52 years. Siblings Tom (Teresa) Salisbury, West Palm Beach, Florida; David Salisbury, Kerrville, Texas; twin sister Roberta George, Penfield, New York; Ted (Jackie) Salisbury, Lyons, New York; Laural (Bertil) Hoberg, Gottenburg, Sweden; sons Jay (Sarah), Libertyville, Illinois, their children Barbara and Philip and Gregg (Claire), New Milford, Connecticut and their children Marcella, and Jake.
Born on June 18, 1940, in Phelps, N.Y., Linda was raised by Robert and Lee Salisbury. She was a strong, courageous and loving individual who believed that there is nothing more important than family. She was a talented lady who loved to decorate in her several homes that spanned from Connecticut to Skaneateles. She was a grandmother who helped develop the foundation for the future of the Williams and Salisbury legacies. Linda grew to be one of the most inspiring, motivating and truly loved women ever known. She traveled the country to see her family, wherever they might be, rejoiced in their successes and always gave a big, loving smile. Linda and Berta, and all of her siblings, were very close and loved each other dearly.
Words that Linda loved to say: "Family, love, family, love!" She will be dearly missed. To send condolences visit: robertdgrayfuneralhome.com.