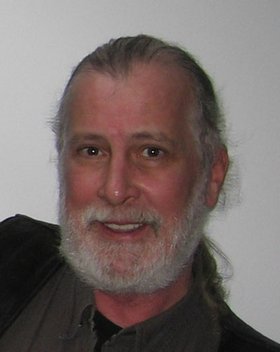 George W. Stevens
unknown - December 29, 2011
George W. Stevens, 59, of Bridgeport, passed away Thursday, Dec. 29, 2011, at his home. He was born in Syracuse to the late George O. and Marie E. Stevens. George was a 1971 graduate of Corcoran High School and had moved to Bridgeport in 1983.
George became a firefighter for the Syracuse Fire Department in 1973. He received a team Valor award in 1980 and was promoted to Lieutenant in 1986. He served with multiple engine and squad companies throughout his career and was instrumental in the development of the Onondaga County 911 Dispatch Center. He retired in 1996.
He enjoyed riding his Harley Davidson with family and friends. He held an Amateur Radio Technician license, call sign N2LZH, and was a member of several HAM radio organizations, including ARRL and LARC. He was a certified SCUBA diver and was also a squire with the Jack Daniels Distillery in Tennessee.
Two of his proudest moments in his life were when his daughter Tiffany was born and when she graduated from Pharmacy school.
He is survived by his wife of 25 years, the former Marie Calabria; daughter Dr. Tiffany Stevens of Phoenix, AZ; two sisters, Lisa (Michael) Coles of Middletown, MD and Kathleen "Kate" Murfitt of Watertown, MA; a brother Mark Stevens of St. Petersburg, FL; aunt Mrs. John Banuski; cousins, Gary Banuski and Jean Murlin; several nieces, nephews, great nieces and great nephews.
Friends may call Wednesday from 4 to 7 pm at Krueger Funeral Home, 2619 Brewerton Rd., Mattydale. Funeral services will be Thursday at ____ am at the funeral home. Entombment will be in Assumption Cemetery Mausoleum. Contributions in George's memory may be made to the SPCA 5878 E. Molloy Rd., Mattydale NY 13211 or the Humane Association 4915 1/2 W. Taft Rd. Liverpool, NY 13088. For more information, photos or to sign the guest book, please visit kruegerfh.com.