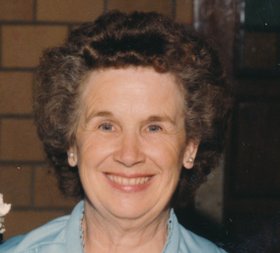 Eileen Archambeau
unknown - December 29, 2011
Eileen Hawthorne Archambeau, 88, of Baldwinsville died Thursday, Dec. 29, 2011, at St. Joseph's Hospital. She was a waitress at Hotel Syracuse.
Eileen was predeceased by her husband Jesse Hawthorne, two sons, Leonard and Robert Hawthorne and her second husband, William Archambeau.
Survivors: her children, Barbara Russett, Diane Colon, Mary O'Brien, Marlene Greenwood and Richard Hawthorne; 16 grandchildren; 27 great-grandchildren; two great-great grandchildren; her sisters, Evelyn Laverne, Florence Warren and Marilyn Root.
Calling hours: 10 a.m.-12:30 p.m. Wednesday, Jan. 4, at the Falardeau Funeral Home in Baldwinsville followed by a Funeral Mass in St. Mary's Church, Baldwinsville. Contributions: American Cancer Society.