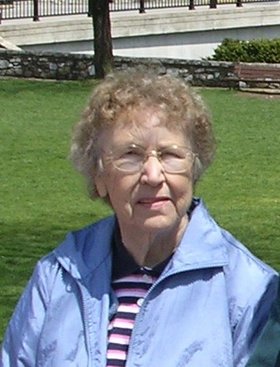 Carrie E. Vader
unknown - December 29, 2011
Carrie E. Vader, 83, of Baldwinsville, passed away Thursday, Dec. 29, 2011, in Florida. She enjoyed camping, bowling, cribbage, dominoes, local knitting, crochet, cooking and baking. She attended Baldwinsville Academy and was a member of Canton Woods Senior Center. She loved spending time with family and friends; she wintered in Eustis, Fla. She was predeceased by her husband of 57 years, George Vader, brothers Curtis and Clifford Mead and sister Alberta Dudley.
Surviving: two daughters; Loraine Chapman of Auburn and Sandy (Robert) Fielding of Oviedo, FL.; four grandchildren Jody Chapman and Tammy Evans of Auburn, Tina (Bruce) Foreman and Joseph Fielding of Oviedo, Fla.; four great-grandchildren, Ashley Evans, Brittney Evans, Maddie Foreman and Caleb Foreman; a sister, Genevieve Duszak of Warners, brother-in-law, Richard Dudley and Robin Mead both of Baldwinsville, and several nieces, nephews and cousins.
Services: 11 a.m. Thursday, Jan. 5, at Gates Funeral Home Inc. Burial: in Greenlawn Memorial Park, Warners. Calling hours: from 4-7 p.m. Wednesday, Jan. 4, at the funeral home, 29 W. Genesee St., Baldwinsville.