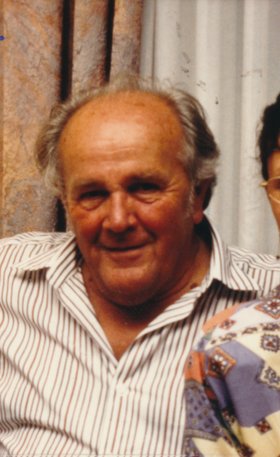 Walter Herrmann
unknown - February 26, 2012
Walter Herrmann, 84, of Baldwinsville, passed away Sunday, Feb. 26, 2012. Born in Hausdorf, Germany, he graduated from the Technical Institute at Essen, Germany in Mechanical Engineering. Walter immigrated to Canada in 1955 and then to the U.S. in 1959. He was a German war veteran of WWII and a former member of the Arian Club of Syracuse and the Solvay Moose Club. Walter retired from Allen Tool Co. after 32 years of service. He was pre-deceased by his first wife, Regina in 1998.
Survivors: his wife of 11 years, Christa; his stepbrother, Werner (Maria) Lehmgruebner of Germany; stepchildren, Roland (Sue) Schulz, Elke (Tom) House and Harry (Kimberly) Schulz; grandchildren, Jaime, Steven, Matthew, Christopher, Kevin and Nina; great-grandchild Orion; and his relatives in Germany.
Services: 9:30am Thursday, March 1, 2012 at St. Mary's Church, Baldwinsville. Burial, Riverview Cemetery, Baldwinsville. Calling hours are 4-7pm Wednesday, February 29, 2012 at Falardeau Funeral Home, 93 Downer St., Baldwinsville.