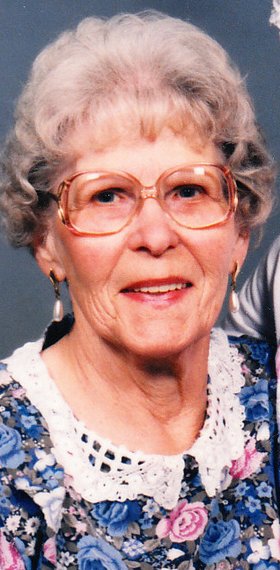 Irene M. Bort
unknown - February 19, 2012
Irene M. Bort, 91, of Liverpool, passed away on Sunday, Feb. 19, 2012, at James Square Health and Rehabilitation Center. A life resident of Liverpool, Irene graduated from Baldwinsville Academy and was a hairdresser, owning and operating her own salon at Moyers Corners for over fifty years. She also operated a farm with her husband for many years. Irene was selected as the TOPS queen for New York State in 1972. She was an active member of Immanuel Evangelical Lutheran Church in Clay, and also enjoyed reading, baking, gardening, sewing and traveling. Irene is predeceased by her husband, Ellis Bort in 2002, her brother, Kenneth Brand and sisters, Jennie Phinney and Grace Melvin.
Surviving to cherish her memory are her children, Gary (Patricia) Bort of Cicero; and Joyce M. Bort of Montgomery, Vermont; sister, Louise Gillespy of Baldwinsville; granddaughter, Lisa Bort of Florida; several nieces and nephews.
Funeral services: 1 p.m. Thursday, Feb. 23, at the Maurer Funeral Home Moyers Corners. Burial will follow in Pine Plains Cemetery, Clay. Calling hours: 4 to 7 p.m. Wednesday, Feb. 22, from at the funeral home, 3541 Rt. 31, Baldwinsville. In lieu of flowers, contributions in Irene's memory may be made to Immanuel Evangelical Lutheran Church, 4947 State Route 31, Clay, NY 13041.