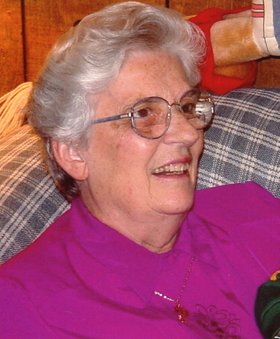 Ida H. Paschetto
unknown - February 17, 2012
Ida H. (Cairus) Paschetto, 86, of Liverpool passed away unexpectedly on Friday, Feb. 17, 2012, at St. Joseph's Hospital Health Center. She was born in New York City, a daughter of the late Jules Cairus and Lea Garlando. She was raised and educated in Manhattan. In 1950 Ida, along with her family, lived in Italy for a period of three years. She had also briefly resided in Mississippi before moving to Liverpool . An outgoing person with an upbeat personality, Ida was devoted to her family and friends. Her sense of humor and always helping others, made people feel comfortable in her presence. Mrs. Paschetto was a member of the Liverpool Community Chorus for six years and the American Legion Auxillary Liverpool Unit 188. Ida was also a member of the United Church of Christ in Bayberry.
Surviving is her husband of 65 years, Dino D. Paschetto of Liverpool; two daughters, Lorraine P. (Michael) Bittel of Saratoga Springs; Rosanna H. (David) Houlton of Fort Collins, Co.; a son, Warren D.(Jackie) Paschetto of Baldwinsville; seven grandchildren: Michael, Warren Jr., Kirsten, Anne Marie, Megan, Harrison, and Sarah;seven great-grandchildren and several cousins, especially acknowledging Lillian Bertin of Manhattan. Also surviving is her Goddaughter Yolande Long of Richmond, Va.
Funeral services: 10 a.m. Tuesday, Feb. 21, in Liverpool United Church of Christ, 215 Blackberry Road, Liverpool, with burial to follow in Onondaga County Veterans Memorial Cemetery. Calling hours: 4 to 7 p.m. Monday at the Maurer Funeral Home 300 Second Street, Liverpool. Contributions may be made to the United Church of Christ in Bayberry or to Project Wounded Warrior.