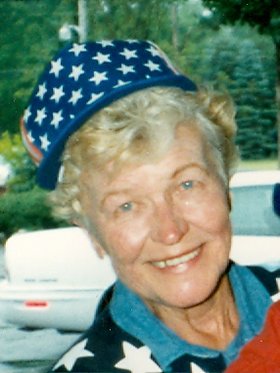 Barbara L. Coughlin
unknown - February 22, 2012
Barbara L. Coughlin, 84, of Jamesville, died Wednesday, Feb. 22, 2012, at Loretto Fahey. Born April 26, 1927, she was the daughter of the late Mildred and Joseph Lonergan. She was also predeceased by her husband Bennett Coughlin and sister, Mary Byrne.
Barbara was a graduate of Nottingham High School and Syracuse University class of 1949, where she was a member of the Kappa Alpha Theta Sorority. She graduated from Albany Hospital School of physical herapy and worked for the New York State Department of Health. Barbara was an early and life long supporter of the New York State Conservative Party. She was employed for over 25 years as a school bus driver for Jamesville-DeWitt Central Schools. She also volunteered for Meals on Wheels. Barbara was a communicant of St. Mary's Church in Jamesville.
Survivors: sons, Joseph Coughlin of Jamesville and Steven (Patricia) Coughlin of DeWitt; grandchildren, Bennett and Donavon Coughlin of DeWitt; sister, Mildred McAuliffe of Syracuse; and several nieces and nephews.
Calling hours: 2 to 4 p.m. Saturday, Feb. 25, at Eaton-Tubbs Fayetteville Chapel. Services: 8:45 a.m. Monday, Feb. 27, at the funeral home followed by a Mass of Christian Burial at 9:30 a.m. at Holy Cross Church, DeWitt.
For directions, florists, or a guestbook, please visit scheppfamily.com.
Contributions: may be made to the J-D Booster Club, PO Box 606, DeWitt, NY 13214, FM-JD Meals on Wheels, PO Box 72, Manlius, NY 13104 or a charity of your choice.