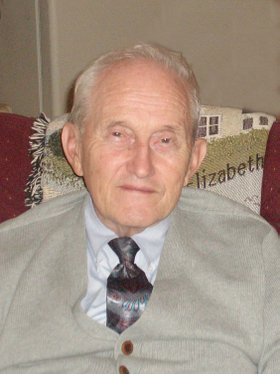 Glenn C. Olbricht
unknown - February 9, 2012
Glenn C. Olbricht, 80, of Baldwinsville died on Thursday, Feb. 9, 2012, at Loretto. He was a Thayer, MO, native, the son of Ben and Agnes Olbricht who along with his sister, Nedra McGill, predeceased him. He graduated with a Masters of Christian Education degree in 1954 from Harding University.
Glenn served as a minister in the Church of Christ in Ironton, OH, Nurnberg, Germany and Syracuse, retiring as elder and minister from the Wetzel Road Church of Christ.
Surviving are his wife of 57 years, the former, S. Kathryn Privett; four children, Ray Olbricht of Syracuse, Anita (Bob) Bourdeau of Baldwinsville, Glenda (John) Grigson of Lubbock, TX and Diana (David) Owens of Baldwinsville; seven grandchildren, Ashleigh Grigson, Kate (Will) Owens Powell, Ross Bourdeau, Harrison Grigson, Audrey (David) Owens Bentley, Nate Bourdeau and Abby Owens; two brothers, Thomas (Dorothy) Olbricht of South Berwick, ME and Owen Olbricht of North Little Rock, AR; a brother-in-law, James McGill of Nashville, TN and several nieces and nephews.
Calling hours: 4 to 6 p.m. Monday, Feb. 13, at Wetzel Road Church of Christ, 4268 Wetzel Rd, Liverpool, 13090. Services follow at 6:30 p.m. at the church. Donations may be made, in lieu of flowers, to Camp Hunt, PO Box 2358, Liverpool, NY 13089 where he had served on the board for over 30 years. Memorial messages may be left at FergersonFuneralHome.com.