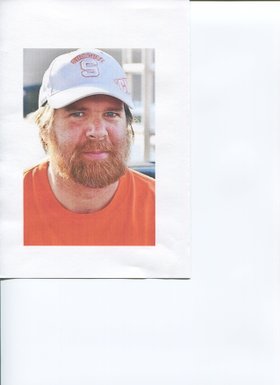 David A. Burrows
unknown - February 10, 2012
David A. Burrows, 52, of Liverpool died Friday, Feb. 10, 2012, after a brief illness. He was loved by family and friends for his thoughtfulness and generosity and was a 1978 graduate of Liverpool High School.
Surviving are his parents, Deborah Burrows of Liverpool and Robert of Houston, siblings; Douglas (Donna) of Texas, Daniel J. (Judith) and Diana Muller all of Liverpool, nieces and nephews; Daniel A., Laura & Kyle Burrows, Keirsten & Daniel R. (Bethany) Burrows, Jessica Millard, Erin Chace, James Muller, Adrianna Shaw, Bryan Millard & Andrew Stetson.
Calling hours: 5 to 7 p.m. Wednesday, Feb. 22, at the Maurer Funeral Home, 300 Second St., Liverpool. Services will be at 11:00 AM, Thursday, February 23, 2012 at the Liverpool First United Methodist Church, 604 Oswego St., Liverpool, N.Y., 13088. The family will greet friends following services. In lieu of flowers, donations may be made to the American Heart Association, Founders Affiliate, P.O. Box 417005, Boston, MA 02241-7005 or to Liverpool First United Methodist Church.