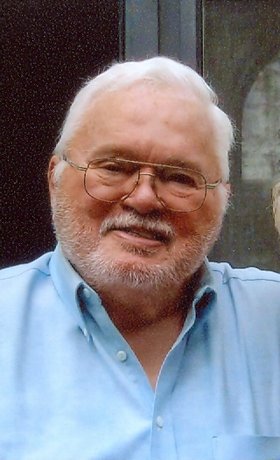 Donald P. Pickard
unknown - February 9, 2012
Donald P. Pickard, 74, of Manlius, passed away of natural causes on Thursday, February 9, 2012. Born in Syracuse in 1937, he was the son of the late Carl Pickard and Charlotte Pickard Flahive.
He was a 1955 graduate of Onondaga Valley Academy in Syracuse and a 1960 graduate of St. Lawrence University in Northern New York. He married the love of his life, "Miss Jackie" in 1962, and together they raised four girls.
Don spent 30 years in journalism on both coasts, as editor, reporter, sports reporter, sports editor, columnist, editorial writer and ultimately chief editorial writer at the Syracuse Herald Journal, Herald American. After retirement, he worked in politics and public relations for more than a decade, totally retiring in January 2010.
Music of all kinds provided a non-stop soundtrack to Don's life, and he shared this love with everyone around him. The joy he took from jazz music in particular was inspiring. Don's other great hobbies were politics, writing, reading and boating on the Thousand Islands where he kept his boat.
He is survived by his wife of 49 years, Jackie; daughters, Cynthia (Richard) Diederich of East Syracuse, Kristen (Michael) Mitchell of Syracuse, Kelly of Syracuse and Kerri (Timothy) DePriest of Amherst; along with several grandchildren.
There will be a celebratory memorial in the spring. For guestbook, please visit scheppfamily.com. Charitable donations in Don's name may be made to the CNY Jazz Arts Foundation at cnyjazz.org.