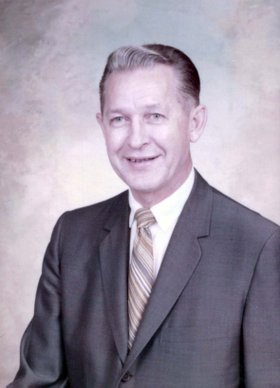 Stephen J. Powers
unknown - February 1, 2012
Stephen J. Powers, 91, of North Syracuse died on Wednesday, Feb. 1, 2012, at Loretto. He was a Jersey City, N.J., native who lived in the Syracuse area since 1946. An Army Air Corps (Air Force) veteran of WWII, he served as a meteorologist on Umnak Island in the Aleutians.
A graduate of Syracuse University, he was a fan of the SU Orange and a past member of the Hardwood Club. Also, he was a fan of the NY Yankees. He enjoyed playing cribbage and was a member of Northminster Presbyterian Church.
Mr. Powers retired from his agency, Steve Powers Advertising, having previously worked as Art Director for Doug Johnson Advertising. Throughout his career, he had several notable accounts including the NYS Fair in the 1960's.
His first wife, the former, Jean Francis Gilbert, predeceased him on Oct. 28, 1993, after 48 years of marriage.
Surviving are his wife of 17 years, the former, Ruth L. Gilbert McGann; two sons, David S. (Maureen) Powers of Florida and Scott J. (Kathy) Powers of Liverpool; stepchildren, Jay K. (Barbara) McGann, James G. (Ruthann) McGann, Susan (Jack) Gherardi, and Lynn (Michael) Lenkiewicz; two granddaughters; seven step grandchildren and two step great granddaughters.
The family would like to thank the 4th floor staff of Loretto's Cunningham for their kindness and care of Mr. Powers.
Calling hours were held at Fergerson Funeral Home, 215 South Main St., North Syracuse. Services were also held at the funeral home on Sunday. Private burial with military honors will be in Oakwood Cemetery, Syracuse. Donations may be made to a favorite charity. Memorial messages may be left at FergersonFuneralHome.com.