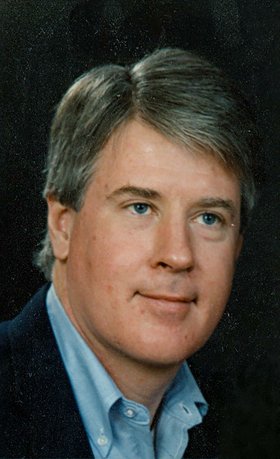 John K. Killoran
unknown - February 3, 2012
John Kevin Killoran, 64, of Fayetteville, passed away at home on Friday, Feb. 3, 2012, surrounded by his family. He was born in Far Rockaway, N.Y., and graduated from SUNY Binghamton with a bachelor's degree in sociology. John was the owner of J.P. Mulligans Restaurant. He had an interest in conservative politics but most of all enjoyed spending time with his family. John served in the U.S. Army from 1968 - 1970 where he received the Purple Heart during the Vietnam War. He was predeceased by his father John George Killoran.
Survivors: his wife Dorothy Money; three sons, Kevin (Jennifer) Killoran, Eric (Amy) Killoran and John Killoran Jr; his mother Catherine Kaminski Killoran Komatinsky; sister Patricia (Paul) Whitney; brother Dan (Betsy) Killoran; his first wife Mary Frances Killoran; five grandchildren, Kiernan, Zavier, Caitlin, Caleb and Jaxson and three nieces and nephew, Ryan, Maureen and Bridget Whitney.
Services: 9:30 am Wednesday, February 8 at Holy Cross Church, 4112 E. Genesee Street, DeWitt. He will be laid to rest in St. Mary's Cemetery, DeWitt. Calling hours: 4 to 7 p.m. Tuesday, Feb. 7 at Eaton-Tubbs Fayetteville Chapel, 7191 E. Genesee St. Fayetteville.
For directions, florists, or a guestbook, please visit scheppfamily .com. Arrangements by Eaton-Tubbs Fayetteville Chapel of Schepp Family Funeral Homes. Contributions: The Heritage Foundation or American Cancer Society.