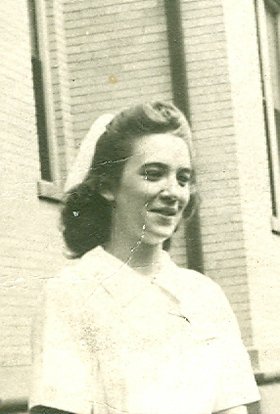 Gertrude M. Corbett
unknown - February 4, 2012
Gertrude M. Corbett, 89, of Fayetteville, passed away peacefully at home on Saturday, Feb. 4, 2012, with her family by her side. Born in Little Falls she was the daughter of the late Francis and Isabell Davis Farrell. Gertrude graduated from St. Mary's High School and St. Elizabeth's School of Nursing in Utica and attended Syracuse University. She was a registered nurse having worked for the City of Syracuse Department of Health and the Jewish Home. She was a communicant of Immaculate Conception Church and was a member of the Rebekah Lodge. She enjoyed knitting and traveling, as well as spending time with friends and family. Gertrude was predeceased by her husband Cornelius Corbett in 1984 and daughter Maureen Buschatzke in 1996.
She is survived by her children, James, Cornelia Corbett(John), Brian (Kathy), John, Timothy (Alexis), Kathleen Kahley (David), Erin Grabowski (Ned) and Theresa Simmons (Dennis); siblings, Francis (Donna) Farrell and Shirley (Roger) Dunteman; eight grandchildren, Kiernan, Kasey, David, Candice, Bryan, Zachary, Donald and Samantha; four great-grandchildren, Ericka, Lillian, Graham and Roric; and several nieces and nephews.
Services: 9:15 a.m. Thursday, Feb. 9, at Eaton-Tubbs Fayetteville Chapel and 10 a.m. at Immaculate Conception Church, Fayetteville. Burial at Immaculate Conception Cemetery, Fayetteville. Calling hours: 4 to 8 p.m. Wednesday, Feb. 8, at the funeral home, 7191 E. Genesee St. Fayetteville. For directions, florists, or a guestbook, please visit www. SCHEPPFAMILY .com. Contributions: St. Elizabeth's School of Nursing, 2215 Genesee St., Utica, NY 13501 or Hamilton Central Schools, In memory of Maureen Buschatzke, 47 W. Kendrick Ave., Hamilton, NY 13346.