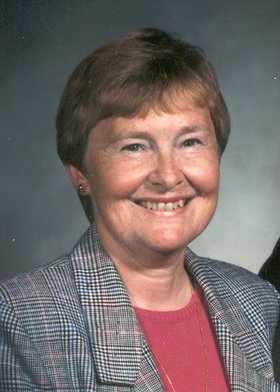 Bonnie B. Sigona
unknown - February 9, 2012
Bonnie B. Sigona, 76, of Liverpool, passed away Thursday Feb. 9, 2012, at her home surrounded by her loving family. She was born in Saginaw, Mich. Bonnie retired in 1997 as a teaching assistant with the Liverpool Central School District in the Blind & Visually Handicapped Program. She was a longtime member of the Onondaga Yacht Club, Friends of Liverpool Library, Twisted Stiches Knitting Guild and a communicant of St. Joseph the Worker Church where she was a volunteer with the Tulip Street Center.
Surviving to cherish her memory are her husband of 55 years Carl P. Sigona, sons, Paul (Karen) Sigona of Liverpool, Jay Sigona of Laurel, Maryland, sister, Marilyn Trahan of Big Rapids, Michigan, two grandchildren, a great-grandson, several nieces and nephews.
Calling hours: 4-7 p.m. Monday, Feb. 13, at the Maurer Funeral Home, 300 Second St., Liverpool. Funeral services: 8:45 a.m. Tuesday, Feb. 14, at the funeral home and 9:30 a.m. in St. Joseph the Worker Church. 1001 Tulip St., Liverpool. Burial will be in the Onondaga County Veterans Memorial Cemetery, Syracuse. Contributions may be made to the Alzheimers Association CNY Chapter, 441 W. Kirkpatrick St., Syracuse, NY 13204.