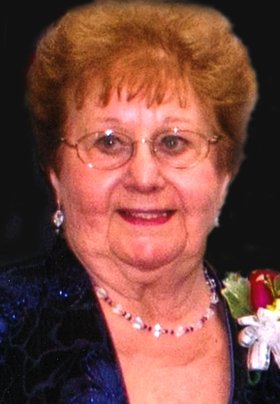 Mary L. Alfieri
unknown - December 27, 2012
Mary L. Alfieri, 78, of Camillus, passed away Thursday, Dec. 27, 2012, at St. Joseph's Hospital Health Center. Born on Wednesday, May 16, 1934, she was the daughter of Joseph and Louise Besser. Mary lived in Buffalo until moving to Camillus in 1978.
Mary was devoted to her family and loved spending time with her children, grandchildren and friends. Mary was predeceased by her sister, Ruth Wonch.
Surviving are her husband of 57 years, Joseph Anthony Alfieri; daughter, Linda Landry of Syracuse; sons and daughter-in-law, Louis of Hannibal and Daniel and Gretchen of Syracuse; sisters, Rita Wonch of West Seneca and Lucille Frasher of Reno, Nevada; grandchildren, Joseph, Thomas and Emily Alfieri and Rachel and Caroline Landry; and several nieces and nephews.
Relatives and friends called from 1 to 4 p.m. Sunday, Dec. 30 at the Buranich Funeral Home, 5431 W. Genesee St., Camillus. Funeral services were private. Mary was laid to rest in thOnondaga County Veterans Memorial Cemetery. In lieu of flowers, contributions may be made to Hematology/Oncology Associates of Central New York, 5008 Brittonfield Parkway, East Syracuse, NY 13057. Please share condolences at buranichfuneralhome.com.