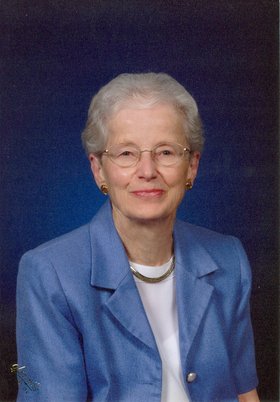 Doris Wagner
unknown - December 1, 2012
Doris Arlene Casler Wagner, 89, of Fayetteville passed away Dec. 1, 2012, at Iroquois Nursing Home. Born in Litchfield, N.Y., she graduated from West Winfield Central School in 1940 and attended Utica School of Finance. Doris served in the United States Navy with rank of Yeoman 3rd class from 1944 to 1945. Following, Doris graduated from Syracuse University in 1953.
She worked as Dietitian at Crouse Irving Hospital and Onondaga County Hospital & Nursing Home before moving to New Hampshire where she was a secretary at Keene State College until her retirement in 1990. She was a member of Trinity Episcopal Church in Fayetteville and a member of the American Dietetic Association for many years. Doris was an active member of various rose societies including the American, Yankee District, New York District, New Hampshire and Syracuse Rose Societies, having served as an officer, committee chair or co-chair in these. She received the Bronze Medal from New Hampshire and Syracuse Rose Societies for outstanding service to a local rose society and Outstanding Judge and Silver Honor Medals, the highest level award on a district rose society level, from the Yankee (New England) District.
She is survived by her husband of 47 years, James R. Wagner; four brothers, Homer Casler of West Winfield, George (Patricia) Casler of Ithaca, Robert "Mike" Casler of Nelliston and Earl Richard Casler of Herkimer; 25 nieces and nephews and several cousins.
She was predeceased by her brothers and sister, Stanley Casler in 2003, Charles Frederick Casler in 2000, James Casler in 1993 and Ella Ruth Casler Paddock in 1999.
The family extends their gratitude to the nurses and staff on floors 1 and 3 of Iroquois Nursing Home for their compassionate care.
Services were at Trinity Episcopal Church, 106 Chapel St., Fayetteville. Burial will be in Collamer Cemetery. Calling hours were at Eaton-Tubbs Fayetteville Chapel, 7191 E. Genesee St., Fayetteville. For directions, florists, or a guestbook, please visit scheppfamily.com. Contributions: may be made to Trinity Episcopal Church, 106 Chapel St., Fayetteville, NY 13066, Hospice of CNY, 990 Seventh North St., Liverpool, NY 13088 or the Syracuse Rose Society, 5157 Orangeport Rd., Brewerton, NY 13029. Arrangements by Eaton-Tubbs Fayetteville Chapel of Schepp Family Funeral Homes.