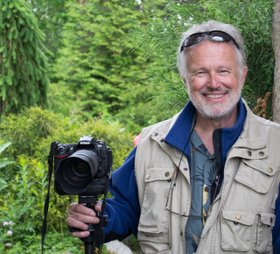 Craig Humphrey
unknown - December 28, 2012
Craig William Humphrey, of Skaneateles, passed away peacefully in his home with his family by his side on Dec. 28, 2012. Born in Rochester on April 28, 1947, throughout his entire life Craig was passionate about education, business, music, creativity and helping others. He started his life of service work as an Eagle Scout and went on to volunteer for many community groups including the Zen Center of Syracuse, Hospice of the Finger Lakes and Namgyal Monastery. Dr. Humphrey received his bachelor's degree in psychology from Colgate University, his master's degree from the NYS University at Brockport and a Ph.D. in psychology from The Union Institute and University. Through his practice as a licensed mental health counselor in Auburn for the past 20 years, he worked tirelessly to help hundreds of people, appropriately referring to himself as "The Stress Doctor." He also cultivated community action as a lecturer and meditation teacher. Craig enjoyed singing, playing the guitar and gardening and was an award-winning professional photographer. His humor and loving counsel will be missed by so many.
He is survived by his loving wife, Mary, father, Ed, daughters Erin and Elizabeth, and son-in-law, Brian Schey. He was predeceased by his mother, Lorraine and brother Michael.
A memorial service for Craig will be held on his upcoming birthday, at 2 p.m. Sunday, April 28 at Auburn Public Theater in Auburn. His legacy is his work dedicated to the construction of Dü Khor Choe Ling, a Buddhist monastery in Ithaca, home to His Holiness the Dalai Lama in North America. It was his dream to see this project through to its completion. In lieu of flowers, donations may be made to: Namgyal Monastery Development, PO Box 127, Ithaca, NY 14851 Phone: 607-273-0739 Web: namgyal.org/campaign/donation/ To send condolences visit: robertdgrayfuneralhome.com.