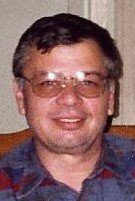 Mark W. Hunter
unknown - December 17, 2012
Mark W. Hunter, 60, of Winchester, VA, died Monday, Dec. 17, 2012, in the Winchester Medical Center. Mark was born Aug. 31, 1952, in Syracuse to the late, Doris (Comstock) and William D. Hunter. He was a graduate of C. W. Baker High School, Baldwinsville. He was employed by Lockheed Martin Co. in security. Mark was of the Presbyterian faith.
Surviving are his brother, Steven Arthur Hunter and sister-in-law, Diane Hunter both of Cayuga, N.Y.; his aunt, Barbara Comstock of Henrietta, N.Y.; a niece, Devon of Auburn; nephews, Dean of Sound Beach, N.Y. and Dennis and his wife, Megan of Clinton, N.Y.; and cousin James Constock and his wife Susan of Henrietta.
Memorial service: 7 p.m. Thursday, Jan. 3 at Enders & Shirley Funeral Home Chapel, Berryville, VA with the Rev. Ron Sheckels officiating. Calling hours: 6 to 7 p.m., prior to the service. Memorial Contributions to: John H. Enders Fire & Rescue, 9 S. Buckmarsh St., Berryville, VA 22611. Memorial service: 10 a.m. Thursday, Jan. 10, in the Cayuga United Methodist Church, 6201 Center St., Cayuga, with the Rev. Kevin Grish officiating. Burial follows in Riverview Cemetery, 70 Tappan St., Baldwinsville, NY 13027. Allanson-Glanville-Tappan Funeral home, Phoenix, NY has charge of local arrangements.