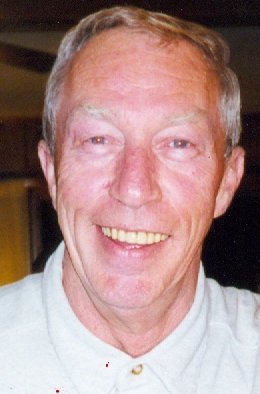 William W. Hanlon
unknown - December 20, 2012
William W. "Bill" Hanlon, 73, of East Syracuse, passed away at home on Thursday, Dec. 20, 2012. Born in Syracuse on Jan. 10, 1939, he was the son of Francis and Martha Hanlon. Bill grew up in Syracuse and then resided in Cazenovia for 33 years. He attended St. Vincent de Paul School and graduated from St. Anthony's, he also attended CCBI. He was a gas forman for Niagara Mohawk for 30 years having retired in 1994. Bill was a longtime member of St. James in Cazenovia where he served on the maintenance committee and was also a volunteer for CAVAC. He loved history, golfing, playing cards and manicuring his lawn in Cazenovia. Bill enjoyed spending time with his family, friends and neighbors. Bill is a Marine Corp. Veteran having served from 1958 to 1961.
Survivors: his wife of 50 years Patricia Anne Driscoll Hanlon; four sons, Timothy (Christine) of Slingerlands, NY, Michael of Culver City, CA, Daniel of Oneida, NY and David (Gayle) of Fairfax, VA; two sisters, Pauline Hyatt of Rochester, NY and Kathleen Burke of North Syracuse, NY and four grandchildren, Jack and Sarah Hanlon of Slingerlands, NY and Brady and Bryce Hanlon of Fairfax, VA.
Services: 10 a.m. Thursday, Dec. 27 at St. de Paul Church, 342 Vine St., Syracuse. Calling hours: 4 to 7 p.m. Wednesday, Dec. 26 at Eaton-Tubbs Fayetteville Chapel, 7191 East Genesee St., Fayetteville. For directions, florists or a guestbook, please visit scheppfamily.com. Arrangements by Eaton-Tubbs Fayetteville Chapel of Schepp Family Funeral Homes. Contributions: Hospice of CNY 990 7th North Street, Liverpool, NY 13088 or St. Vincent de Paul's Church, 342 Vine Street, Syracuse, NY 13206.